Here is the latest installment of my discussion on the various media items I am consuming. Some of you might note that my last entry in this series came in January. Yes, I missed a month on this. I have a few series that I have been writing about that have a monthly component and that just doesn't leave much room to include everything that I want to write about unless I start to publish more frequently. This is something I am strongly considering but since I am currently working full time and raising two very busy children and managing my rental real estate investments, I will proceed with caution on any ideas to increase my publishing schedule. So, for now, please accept my apology for missing a month in this series.
What am I reading?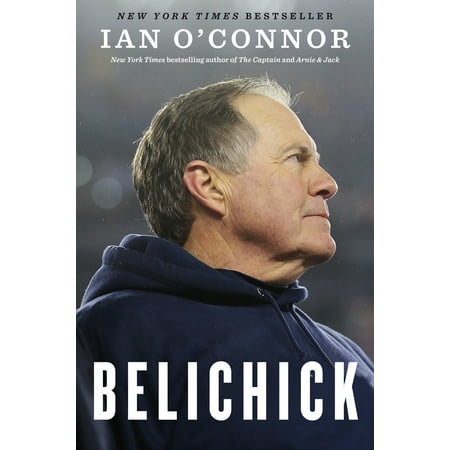 Last installment I mentioned that I have been enjoying Fiction more than usual lately.  I have become engrossed in the John Rain series of books.  I am still enjoying this character and this series.  However, in the past month I have also been reading non-fiction again as well.  The non-fiction book that I have enjoyed the most in the past month was Belichick:  The Making of the Greatest Football Coach of All Time by Ian O'Connor.  I really enjoyed this book.  It details Belichick's journey as an over-achieving prep football player through his path as an unknown assistant coach.  There is quite a bit of discussion about this relationship with Bill Parcells and the success that they had together and then their ultimate break-up and Belichick's roller coaster ride as the head coach of the Cleveland Browns and then his path to resurrect his career after that perceived failure.  I think this book had a little bit of everything.  As a sports fan, I enjoyed the peek behind the NFL coaching curtain.  I found that the book worked just as well for someone who is interested in business and management.  
What am I listening to?
I have found that my podcast list is quite long and perhaps needs to be trimmed a bit. With this in mind, I have paid much attention to what I am listening to and ensuring that I find value in each podcast that I commit my time to. There are quite a few podcasts that I am no longer enjoying for various reasons and I have begun to pare my list down. One podcast that I have reviewed and decided to keep on my list is The Money Nerds hosted by Whitney Hansen. This is a pretty light and easy listening podcast on the topic of personal finance. There is typically a mid-week podcast of anywhere from 30 minutes to one hour followed up by a Friday entry called "Five Tip Friday" which is a short-form episode that gives 5 tips on a specific topic for the week. Whitney Hansen has tremendous energy and that is contagious. She does not try to promote herself as a guru or expert in the space, but simply discusses her journey in becoming more responsible with her finances. She explores most of the standard fare in this space—spending, saving, investing, side hustles, etc.—but she does so in a very approachable way. I come away from each episode feeling more like I was having a conversation with a friend rather than feeling like I was sitting in a classroom being lectured to. I think it is worth a listen, especially for folks on the beginning of their journey.
What am I watching?
Lately, I have found myself attracted to stand-up comedy specials.  This began when my daughter introduced me to John Mulaney.  We enjoyed his specials as a family, and this led me to search for other stand-ups that were family friendly.  Lately we have watched various specials from comedians such as Jim Gaffigan and Kevin James.  This has led to some fun family time.  I have always enjoyed stand-up specials with one of my favorites being Bill Burr.  I have also re-watched several of his specials, but this is when we have time for adult-only viewing as his material and language is not what I would consider appropriate for my children.  If you have not given a stand-up special a chance before, or haven't done so in a while, I highly encourage it.  I have found that in this era of video on demand, there are many more outlets competing for content and as such, there are many more opportunities for comics to put out specials.  
What are you consuming these days? I am always curious to hear what others are reading, listening to or watching. It gives me great ideas on things to add to my future consumption list. Let me know in the comments!